Measurement Baseball Game
Baseball Math Measurement Game is a fun learning experience to help develop your understanding of metric and customary measurement.
Students can play the game alone, or in two teams to compete for a chance to score homeruns. For each correct answer, the teams will get an opportunity to score points. This game is a lot of fun and can be played on computers, iPads, and other tablets. You do not need to install an app to play this game on an iPad. Have fun adding decimals!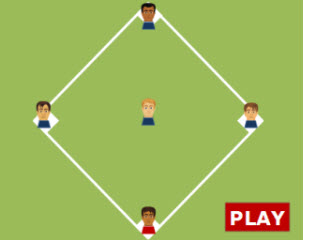 The game is aligned to the following Common Core Math Standard:
CCSS 4.MD.1
Know relative sizes of measurement units within one system of units including km, m, cm; kg, g; lb, oz.; l, ml; hr, min, sec. Within a single system of measurement, express measurements in a larger unit in terms of a smaller unit. Record measurement equivalents in a two-column table.